MWC Advertising. Message. Delivered.
As a local advertising agency, we recognize the importance of community involvement and understand the significance of supporting businesses in Central Illinois. Because we live, work, and play in your communities, we work as a strategic partner focused on growing your business, from brand awareness to sales activation. Our team of experts is dedicated to identifying your unique opportunities and challenges. We then build strategies around those to connect with your ideal customers and deliver successful marketing messages that reflect the voice of your brand. That message is broadcast through the community using our extensive range of advertising channels, including radio, online, television, social media, print, billboards, and mobile apps.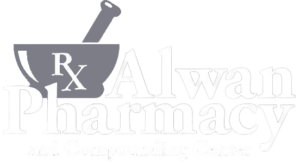 Focused on Central Illinois
MWC Advertising prides itself on being focused on the communities around Peoria. We strongly believe in the power of building meaningful relationships with individuals and organizations. We recognize that such connections are essential to creating a thriving local community. Therefore, we work closely with organizers of community events and have established relationships with St. Jude Radiothon, Red White & Boom!, and Drive for Miracles. Our various advertising channels are a great way for businesses and organizations to zero in on visitors and get the word out. Whether it's through social media, online campaigns, traditional media or live remote broadcasts, we're dedicated to helping our Central Illinois communities thrive.

"If you've got a story worth telling… then radio is the most cost-effective way to get it out there. With MWC, you get some of the biggest audiences in the area and a team of folks who understand how radio can help make all of your other media more effective too."

"G&D Integrated has formed a strong partnership with MWC Advertising for our marketing needs.  With their guidance and partnership, we've expanded our brand and improved recognition of our company over the last couple of years."

"We really enjoy having MWC as an advertising partner. Our consultant took the time to understand our business and make good recommendations for the best way for us to advertise with them."

"MWC provides a team of experts that not only help deliver my message, but also help in implementation and development of both short-term and long-term marketing strategies. As a small business owner, I now have a diverse marketing team, without the payroll expense!"
We'd Love to Connect With You
Peoria Office
331 Fulton St 12th Floor
Peoria, IL 61602
tel   +1 309 637 3700
fax  +1 309 673 9562